My husband and I are currently looking to buy our very first home and it's a very exciting/stressful/terrifying/exciting/frustrating/exciting/slow-moving process! Arghh. The house we want doesn't really exist yet because it's part of a new development and the houses have yet to be released. Hence me being super-impatient. So, what does one do in this situation? Pin home décor ideas and stare wistfully in to space while planning never-ending crafty projects, obv.
Being a crafty goddess (ahem), I'd love to put my own stamp on our new house (when it eventually happens) through homemade cushions, blinds, curtains and maybe some crafty arty pieces.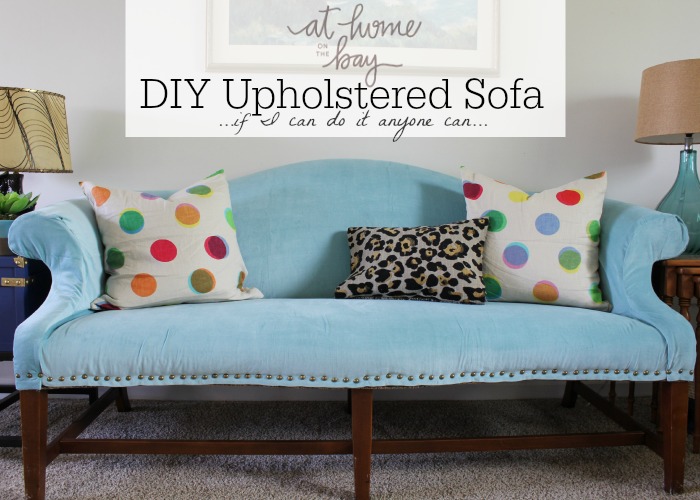 To help me pass the time, I decided to have a go at a Roman blind now so that when we do move in, I'll already know the pitfalls. I figure it'll make me feel a lot better about buying pricey fabric without the fear of messing up! I'm so glad I did…
I bought most of my materials from The Cloth Shop in Edinburgh and the wood and doweling from B&Q.
It also gave me a great opportunity to use my shiny staple gun for the first time…
DANGER!!
The fiddliest part was sewing the lining to the main material. It was so tricky because the blind dimensions were pretty big. I'm not really sure how I'll get past that in future. I think trying to use my usual sewing space was a bit of an error. A bigger table and more space would have definitely helped.
And here's the finished product:
It's slightly wonky but I'm immensely proud of it. I've learned a lot and I'm looking forward to having another go. Regardless, I reckon it's not bad for a first attempt!
If you fancy giving it a go, I pretty much used this image as a guide. However, I've since pinned this tutorial. The only different for me was that I used four rows of cording because my blind was a lot bigger.
It was actually surprisingly straightforward to make. The only tricky part was putting it up. We found it difficult to hang it so that the hooks were completely hidden from sight. I don't really care much at the moment because we'll be out of here soon; however, I need a better way of installing it for our new home. I've since come across this YouTube video on specialist brackets and these roman blind kits. If you scroll to the bottom of the page, you can also find instructions on how to make your own.
Now back to dreaming about our new house…
I'm thinking of the following fabrics for my next set of blinds/curtains:
If you decide to give it a go, I'd love to see the finished result!